Featured is a new series exhibiting individuals and organizations who
respond to issues in the field of architecture in an innovative and exemplary manner.

*****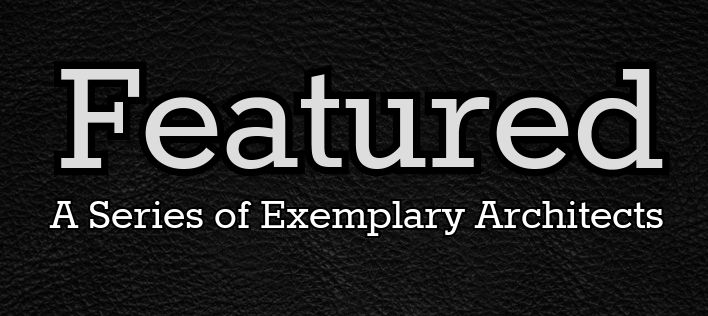 While researching for an upcoming assignment, I came across an individual who is one of the most inspirational architects I've come across: Nader Khalili.
Nader Khalili
Part architect, part humanitarian - Khalili made it his mission to provide sustainable housing for the impoverished of war-torn countries and victims of natural disaster.
Once a competitive architect, Khalili completely shifted his interests toward social and environment design solutions. No longer did he design skyscrapers, but "earth architecture". For instance, his
Superadobe construction system
is a patented design, however, he offers it free to those who need it most.
Constructing a Superadobe dwelling
Superadobe dwellings are constructed using readily available materials, but more importantly, are re-purposed materials of conflict. Using sandbags and barbed wire acquired from sites of conflict, Khalili's methods enable the transformation of materials of conflict into materials of sustainability and peace.
"Not that I am sure of knowing everything, but I am sure of my quest:
finding ways to put technology into the service of humanity,
and at the same time satisfying my heart and my inner fire to create.
To create something meaningful."
- Nader Khalili
With so much emphasis on sustainability in the field of architecture, I think it's important to remember that social housing is also a prominent issue. The fact that Khalili managed to create harmony between these two pertinent issues is what makes him so inspirational and continues his legacy.
*****
Pictures courtesy of pinterest
Reference: Beller, Ken, and Heather Chase.
Great Peacemakers: True Stories from Around the World
. Sedona, Arizona: LTS Press, 2008.